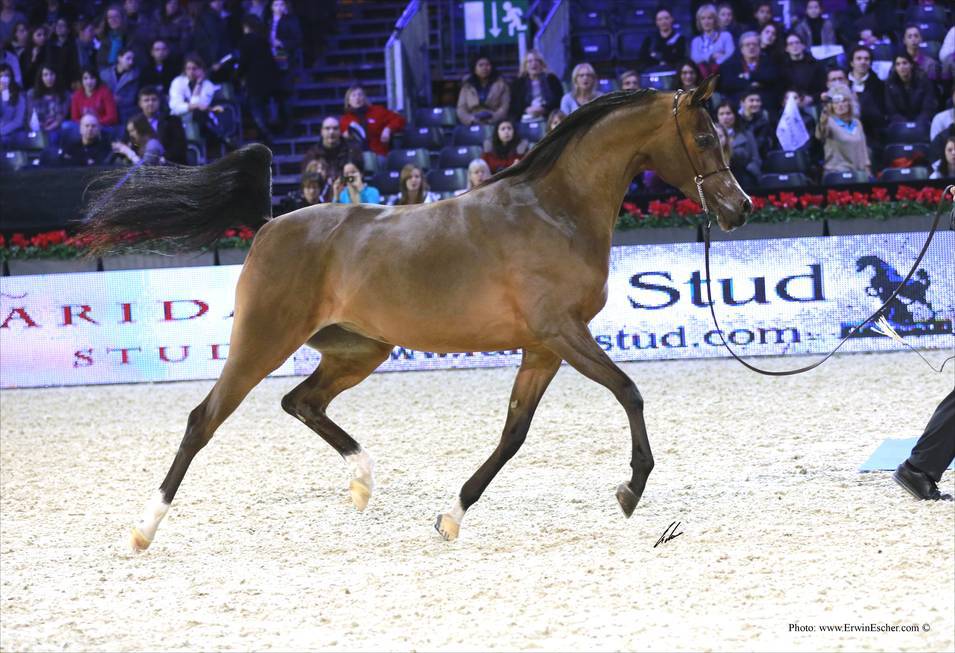 The Tower of Power
Wieża Mocy
(QR Marc x Wieza Marzen by Ekstern)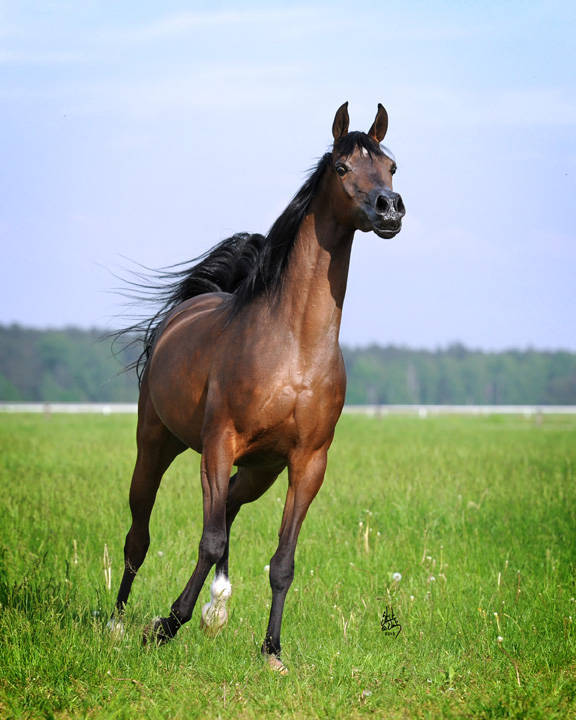 Midwest is proud to announce the arrival of one the most exciting fillies in the world, the exotic bay filly, Wieża Mocy on a 2 year lease to Janey Morse of Oak Ridge Arabians.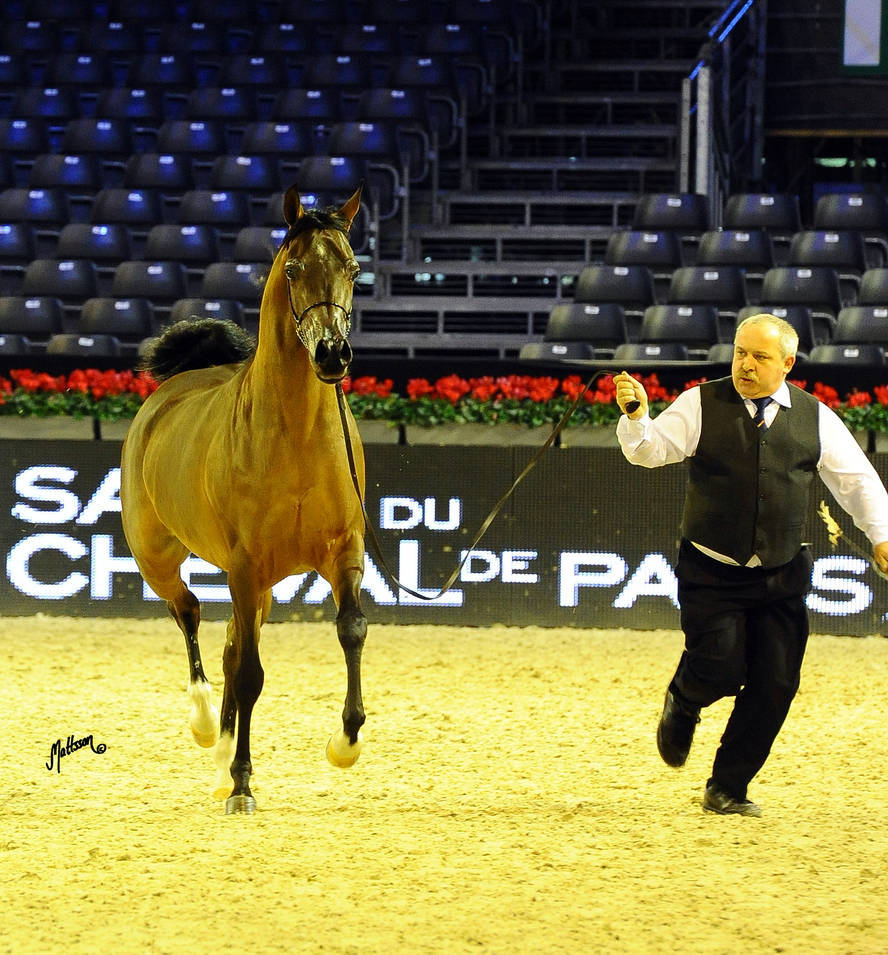 Bred by Michałów State Stud, Wieża Mocy burst on the show scene as a yearling in 2011 when she was named Polish National Junior Champion Filly with 20's across the board for movement. But it was her two-year-old year that proved she was a truly one of a kind. At the all-important Białka Spring Show she won her class with a show high 44.50 points, earning six perfect 10's and the Gold Medal. At the European Championships she dazzled the crowd with two 20's for movement and another Gold Medal. In Paris, a few months, later she wowed the world and added yet another Gold Medal to her ever-expanding collection.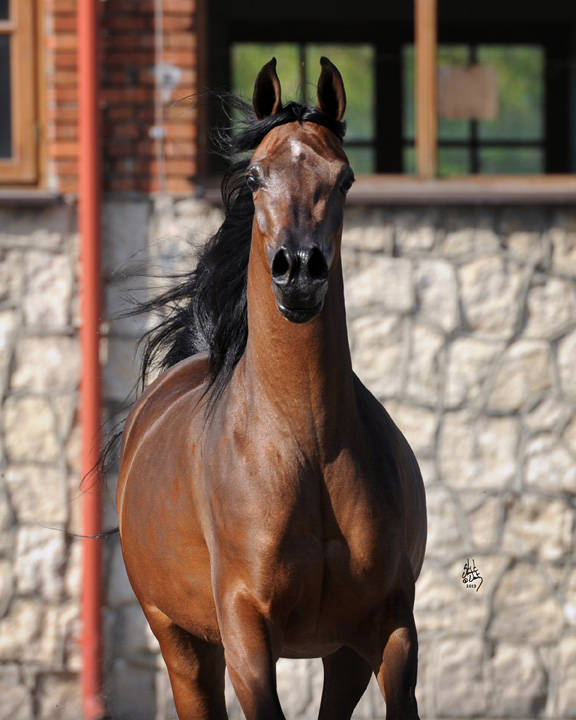 Wieża Mocy is proof positive that Poland has the recipe for breeding one of the most beautiful stallions in the world, QR Marc. That said, it is the foundational dam line that makes WieżaMocy such an extraordinarily unique individual. Hailing from the dam line of Szweykowska, imported to Sławuta Stud in 1800, WieżaMocy is a granddaughter of US National Champion Mare Wizja (El Paso x Warmia by Comet). Wizja was one of the favorites of the late Michałów Director Ignacy Jaworowski. Endowed with huge black liquid eyes and a superior desert quality, Wizja made an incredible impact on all who knew her. Wizja only left two daughters to the Polish breeding program; Wizjera and Wiaźma. It was Wiaźma that would prove to be the more productive, leaving Wieża Babel (by Laheeb) and Wieża Marzeń (by Ekstern) – the dam of Wieża Mocy.
Wieża Mocy exudes the highest quality, aristocratic presence, liquid black eyes and eye-catching movement that the extraordinary Warmia family is famous for. Add to this the exotic beauty of her sire and you have an incredible and unique young filly ready to set the US on fire.
Janey Morse of Oak Ridge Arabians, David Boggs, and the Midwest family sincerely thanks Director Jerzy and Urzula Białobok of Michałów State Stud kindness and hospitality, and especially for entrusting them with this remarkable treasure.