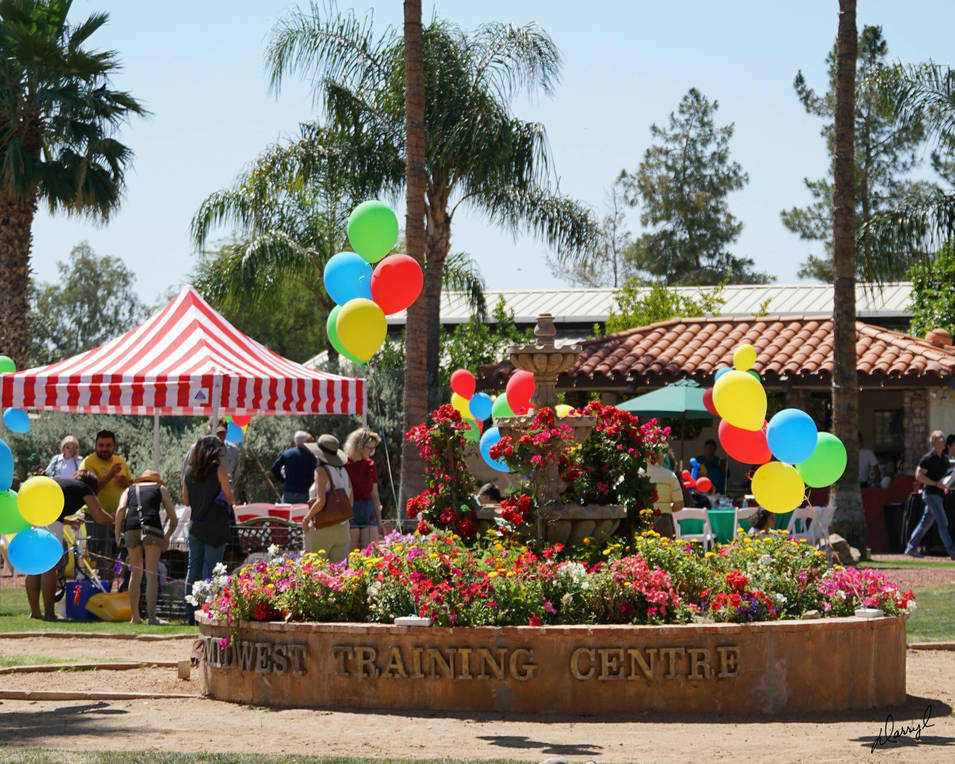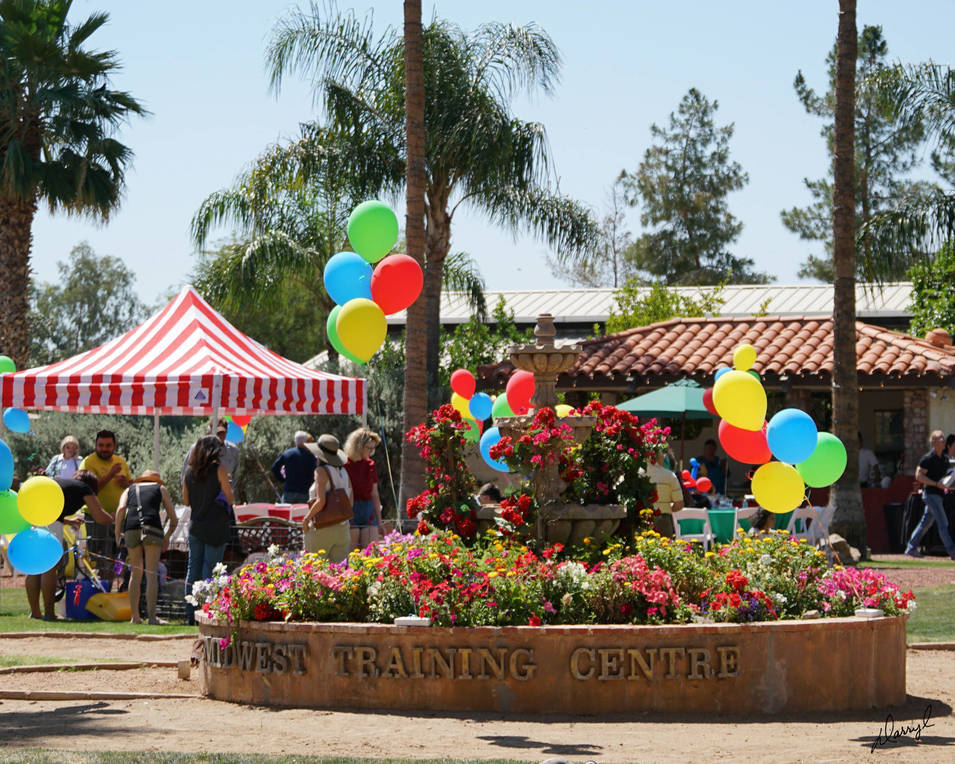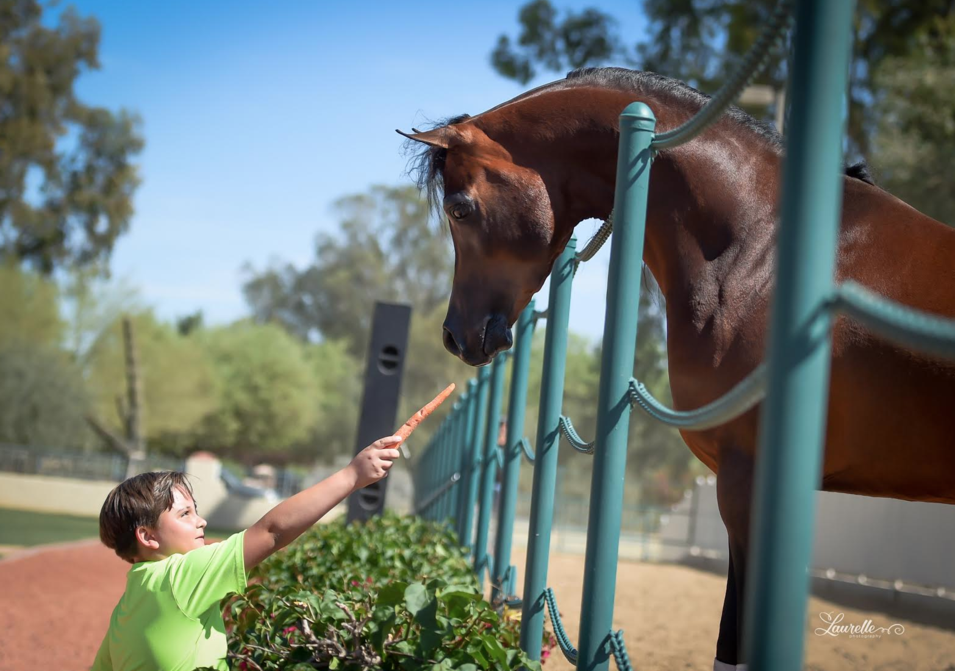 Midwest is blessed with a continuous flow of guests, friends, and clients at the farm. We have many showings, parties, and events each year, however, there is one that will always hold a very special place in the hearts of Team Midwest – Kids Day. On April 20th, 2016 Midwest opened their arms and hearts to nearly one hundred guests from Camelback Desert Schools and the farm quickly became a magical wonderland for these bright young children. From pony rides and petting zoos to balloon twisters and goodie bags the children had many activities to choose from. Mr. Jake Boggs proudly walked around with his friends enjoying all of the festivities and looking forward to showing many of his favorite Arabian horses to the crowd.
After a bit of play time around the farm all the children and their equally excited parents grabbed a fruit smoothie or espresso, plate of delicious food and took a seat on the bleachers to watch the parade of Midwest champions. One after another the great team at Midwest brought out some of the most decorated Arabian horses for the guests to see. The crowds eyes grew wider and their hands clapped faster with each one! Jake led out his Gypsy Vanner mare Apple with her foal alongside which was a huge hit! Seeing Jake so proud with his horses, was a true highlight! Closing out the presentation two of the most memorable horses that the crowd reacted to was the always amazing Vitorio TO loose on the stage, showing them all the beauty, grace and athleticism the Arabian horse has and finally the ethereal Perfirka! Perfirka may have been the happiest mare of earth this day, she was smothered with children who adored her and had handfuls of carrots!
The inquisitive children had so many wonderful questions to ask, showing their genuine interest in the horses. It is always a pleasure of Midwest to give back to the next generation both with a fun-filled day and an educational experience that we hope will last them a lifetime. Wrapping up the day the children spent more time around the farm experiencing the Arabian lifestyle and enjoying the festivities provided. The time had come for the children to get back on the school bus, they were not ready to leave, however, Team Midwest ensured them the farm gates were always open and we look forward to their next visit.