Team Work Makes the Dream Work!
Midwest Presents our 21 National Champions!!!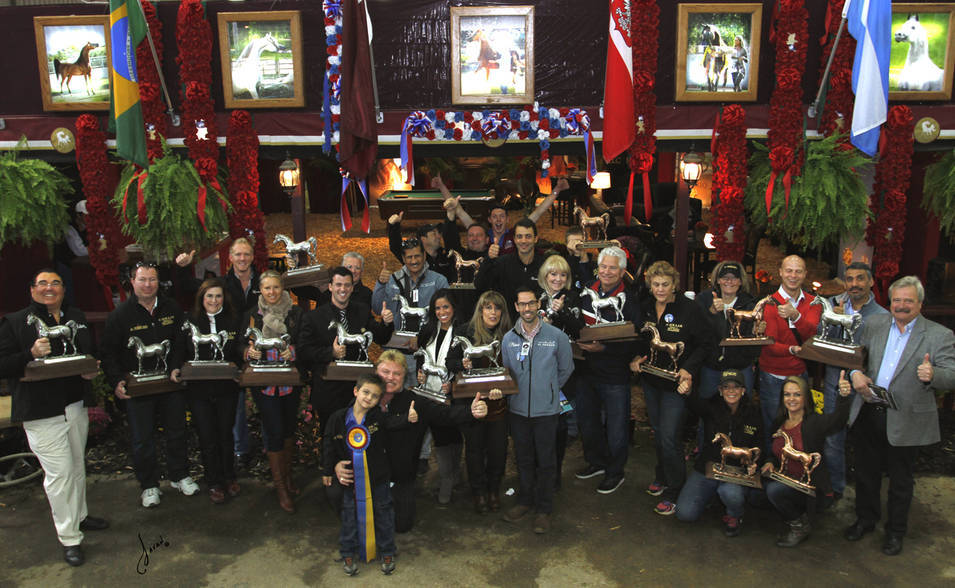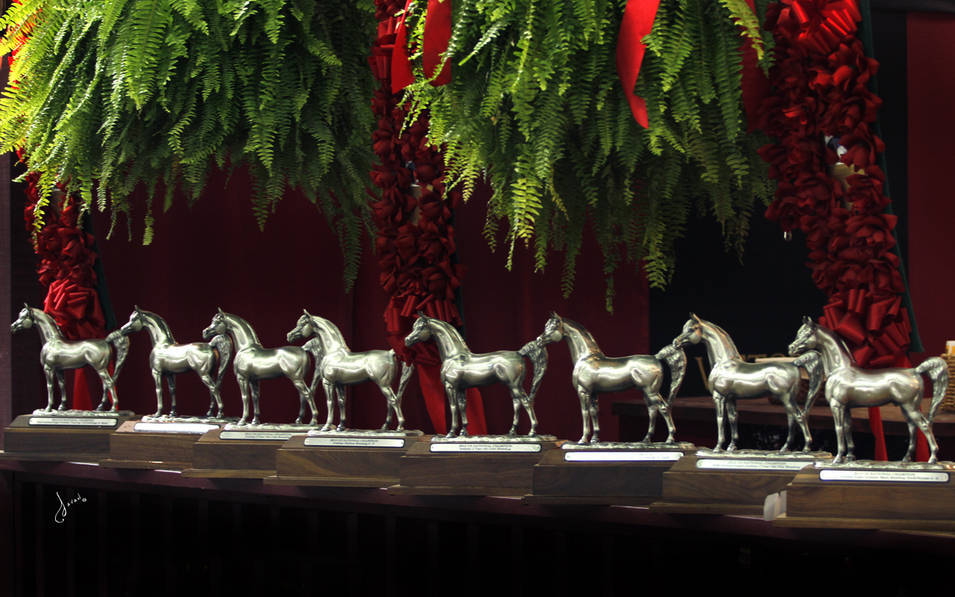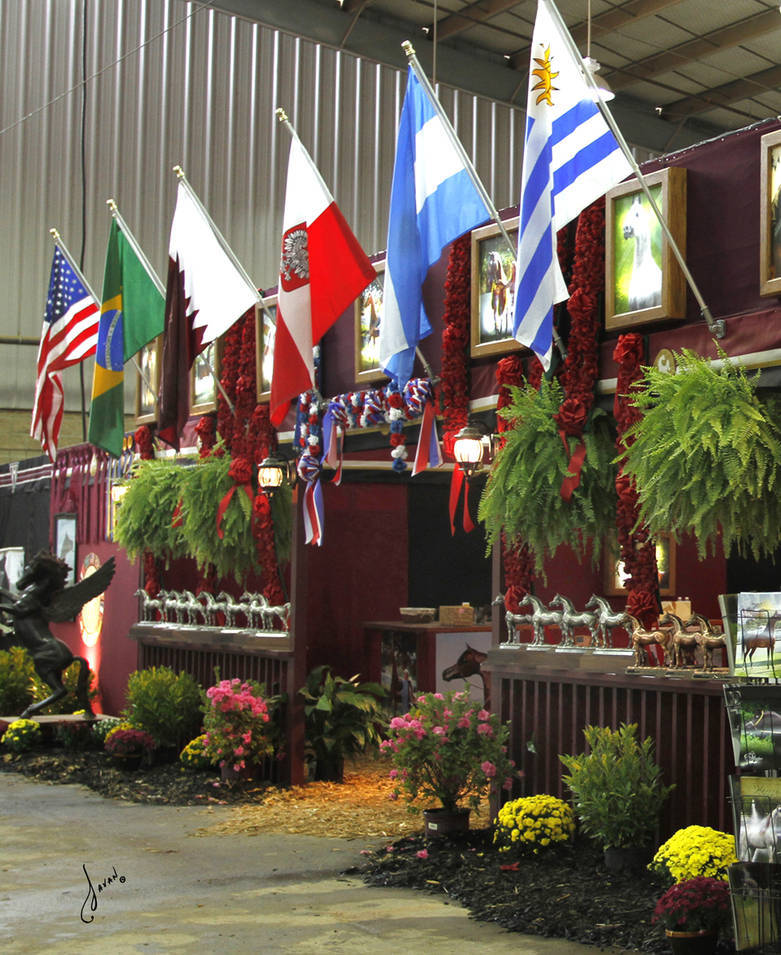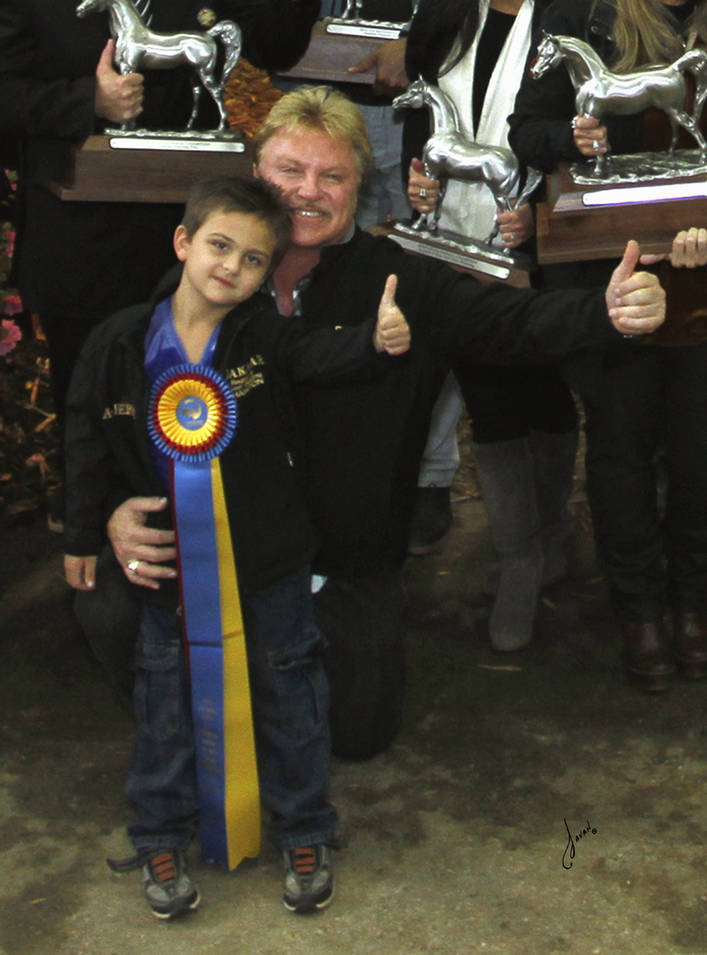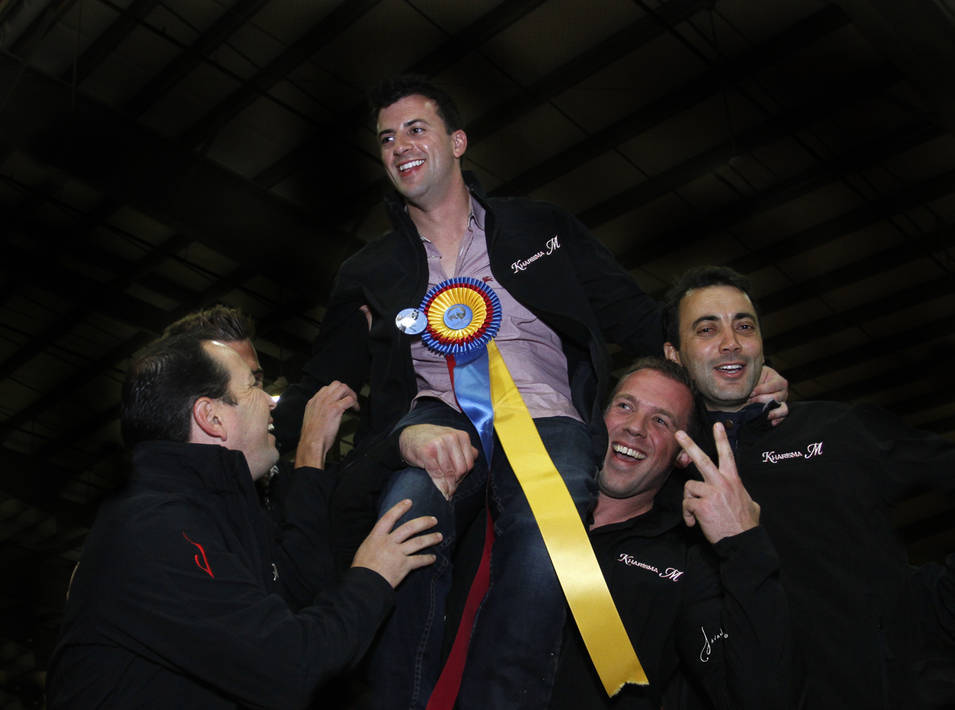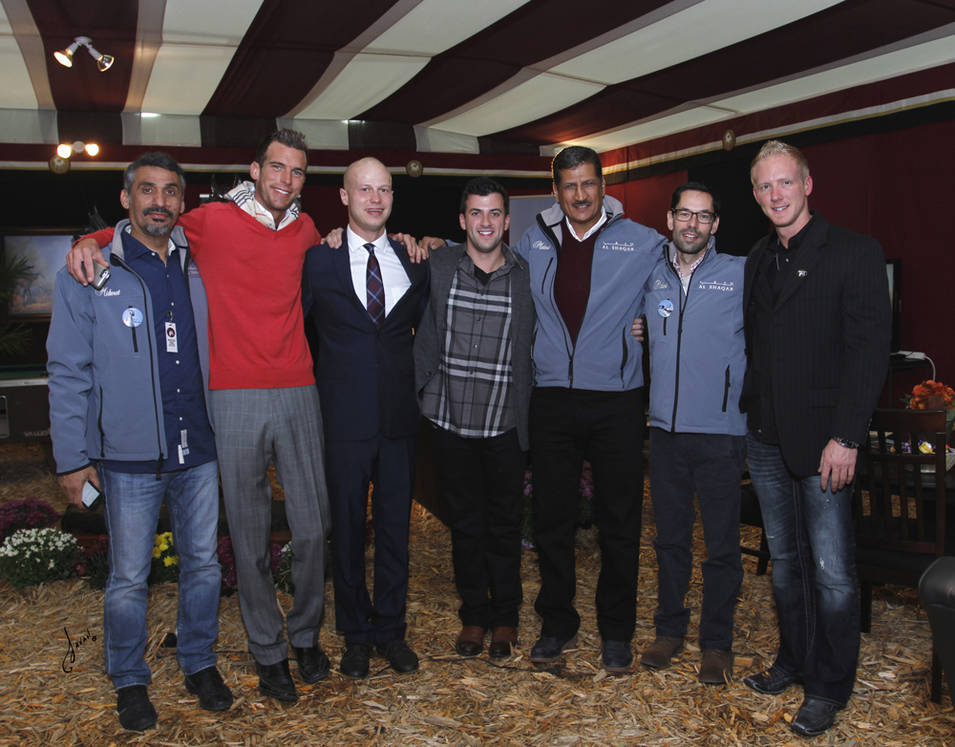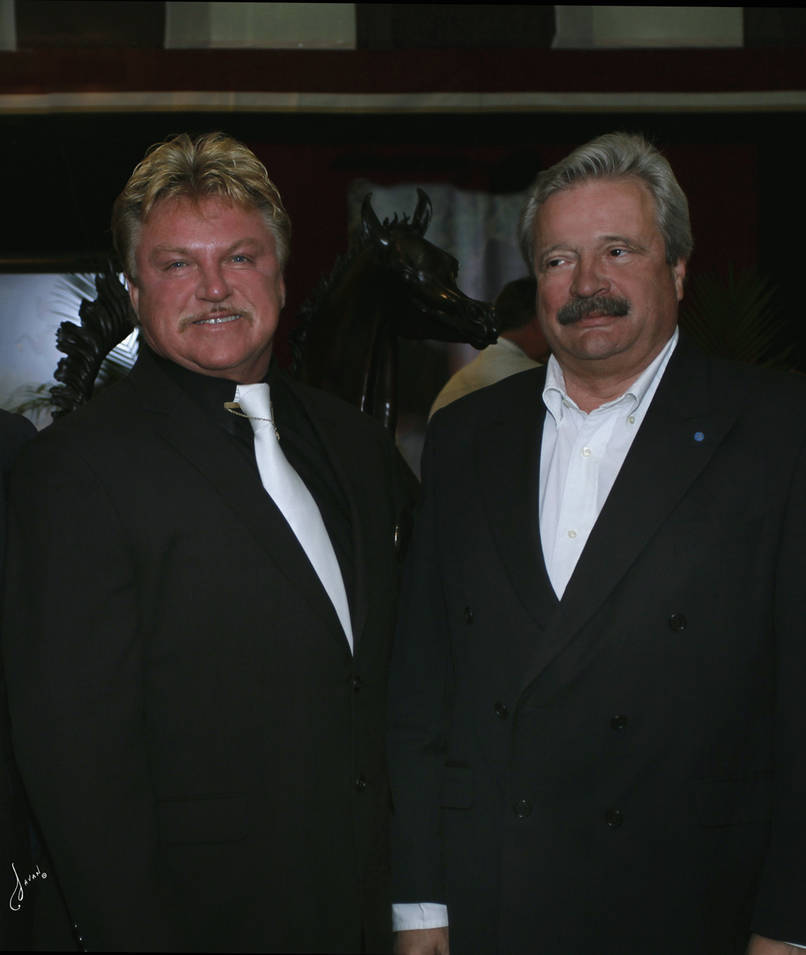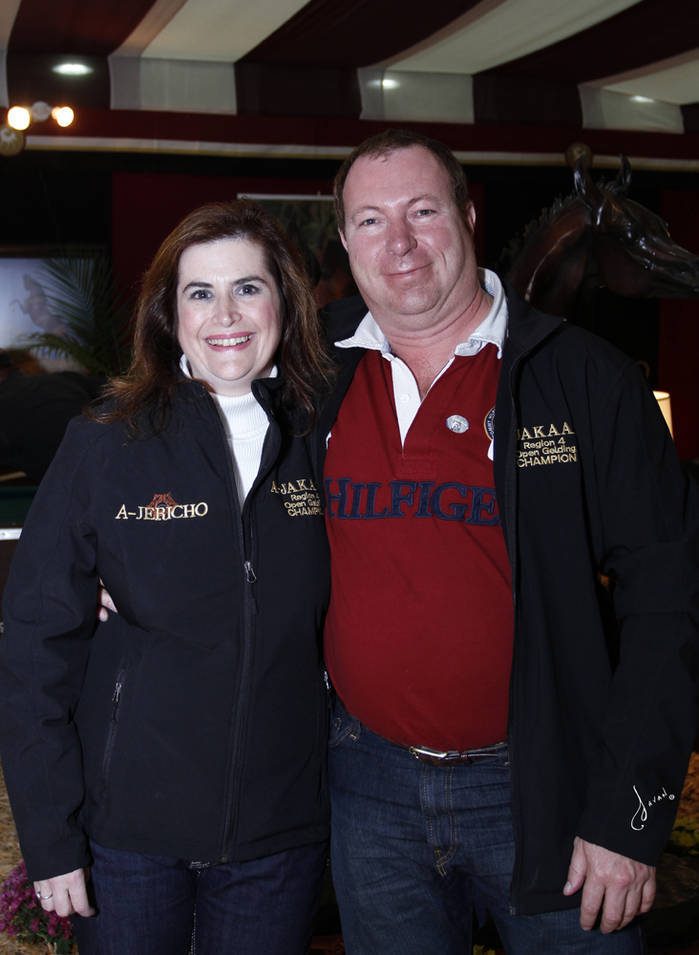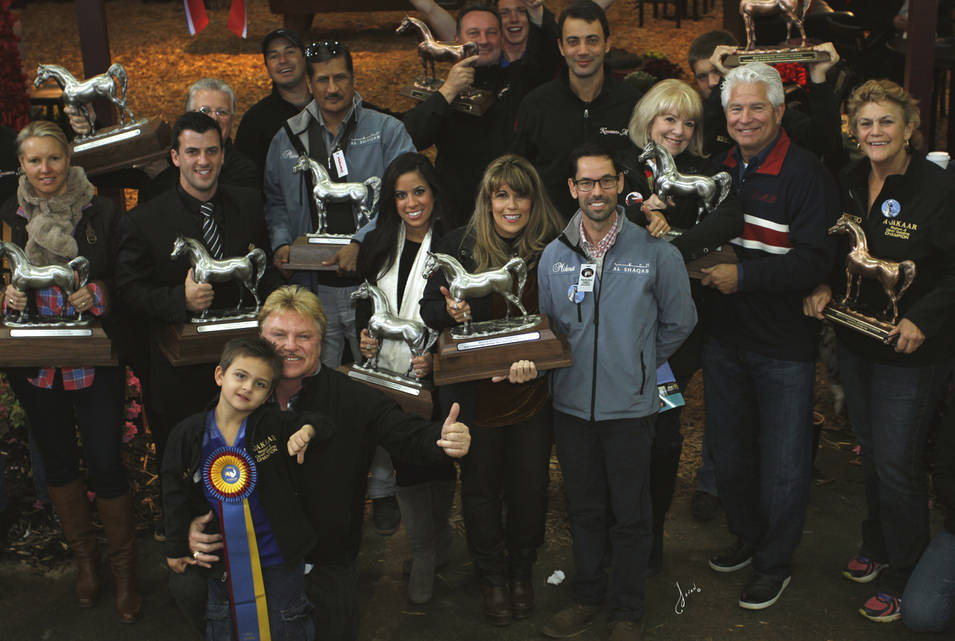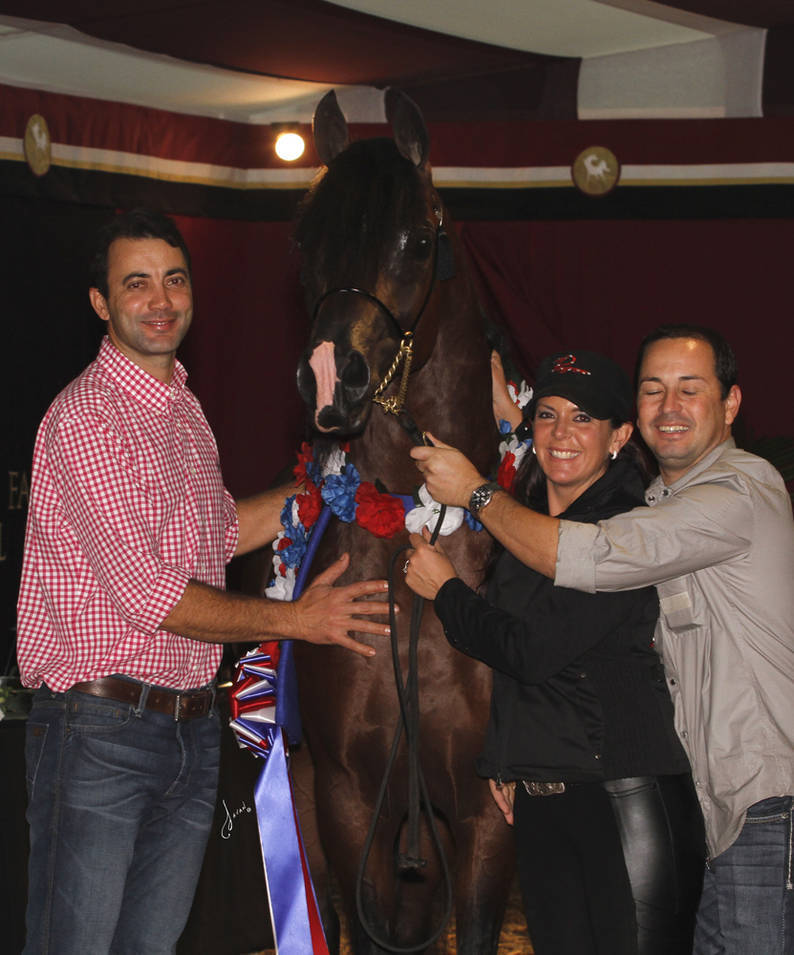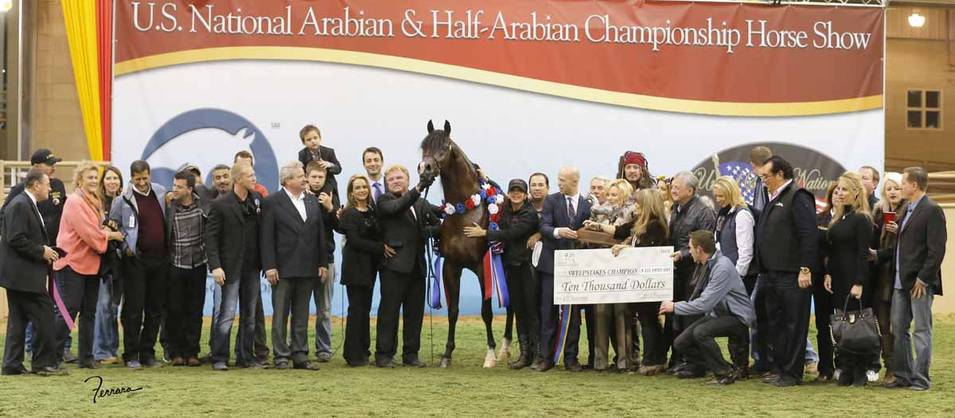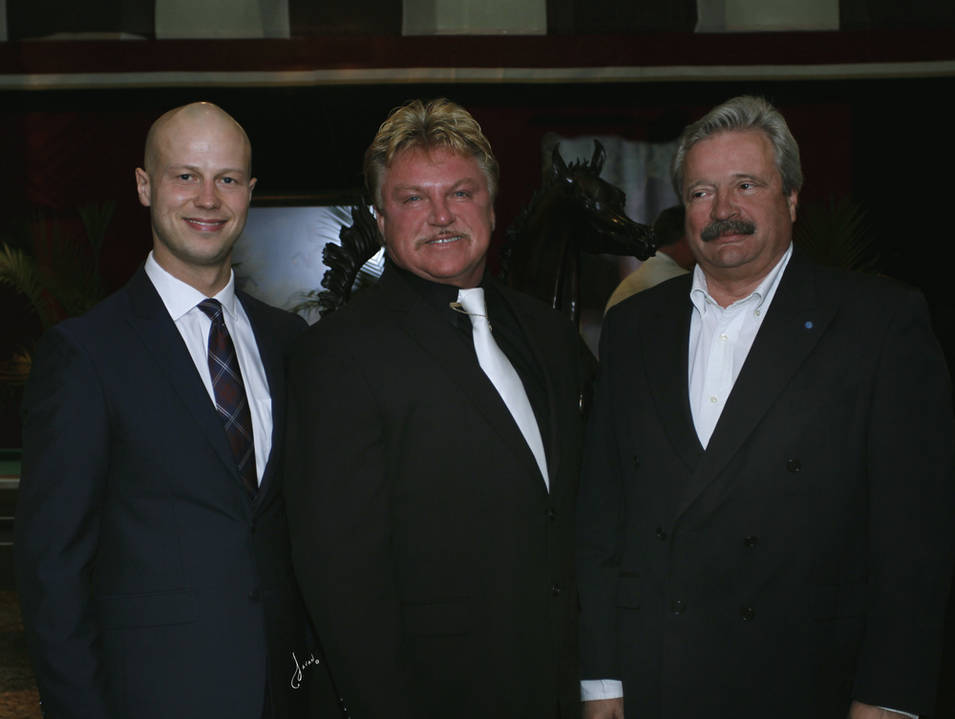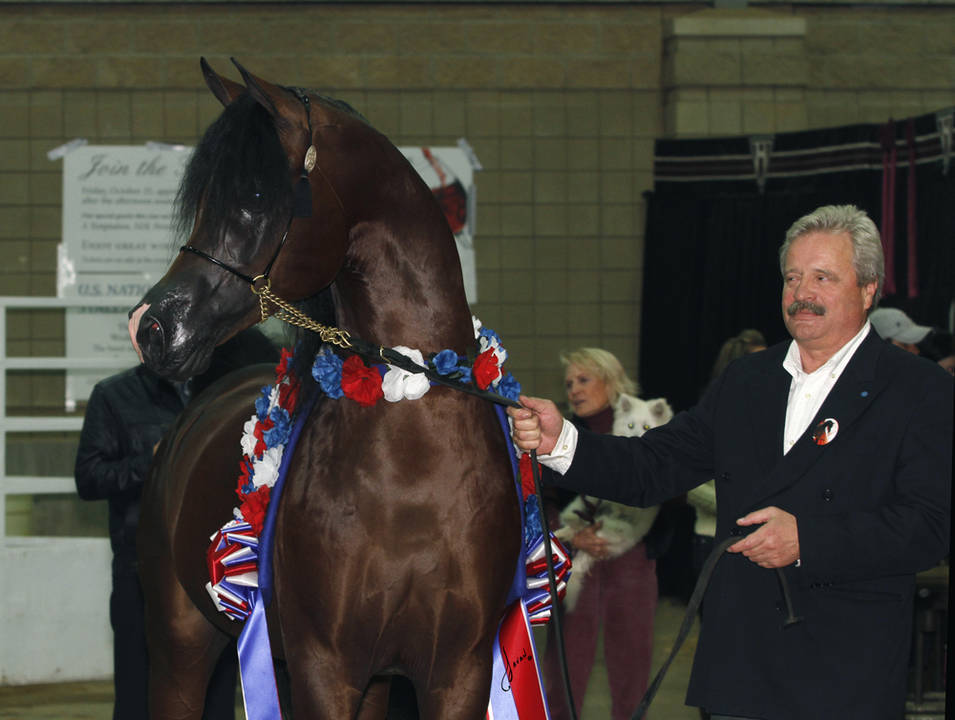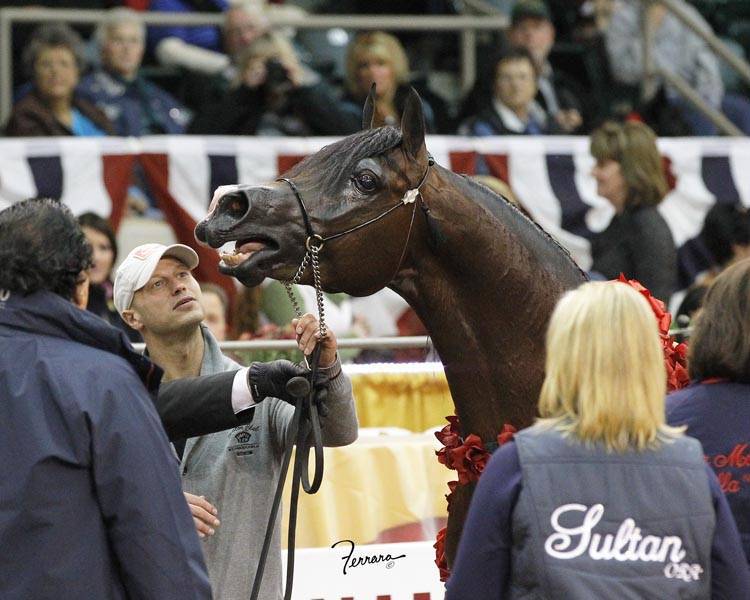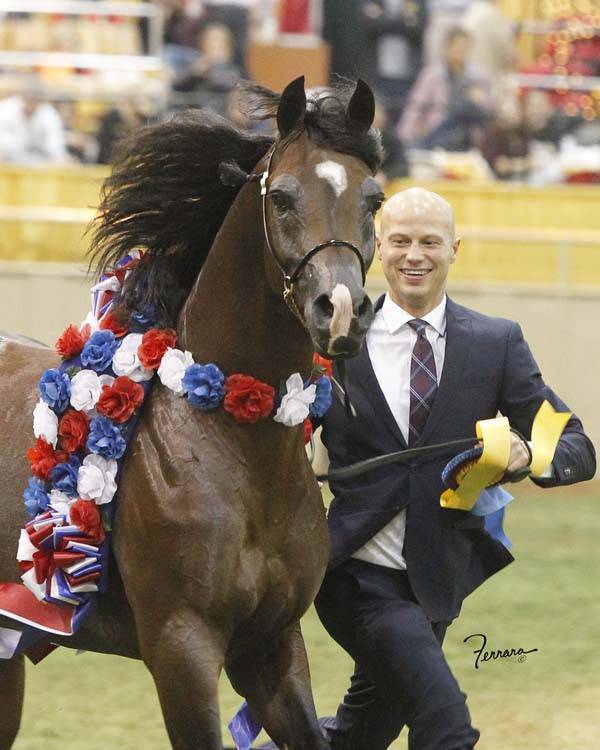 *Pogrom
(QR Marc x Petla)
Unanimous National Champion Senior Stallion
National Champion Arabian 4 – 5 Year Old Stallion Champion
Presented by David Boggs for Janow Podlaski State Stud, Poland
Recieving the Highest Score of the Show & The Highest Score in Arabian Horse History in the United States.
395 Points!!!!
---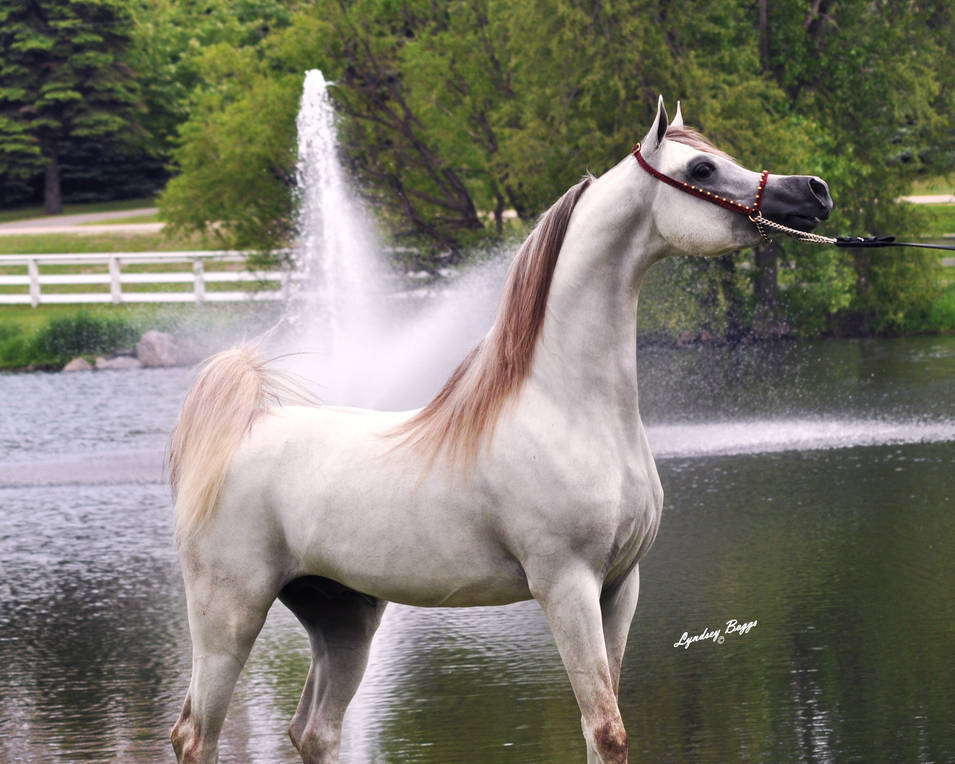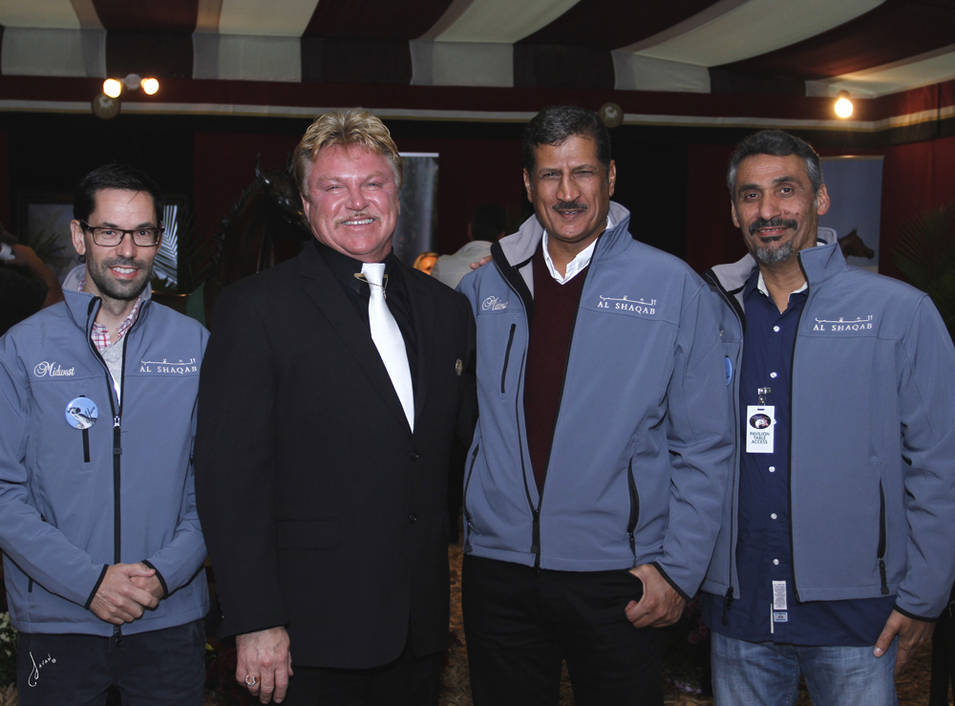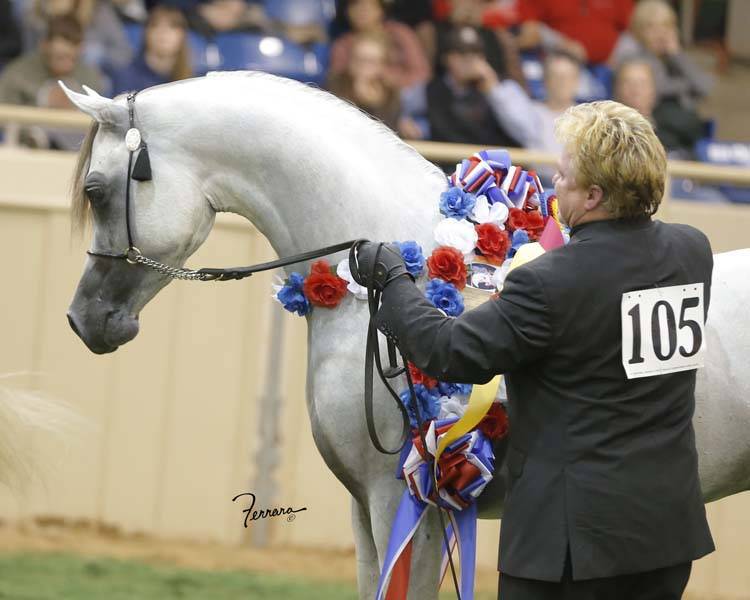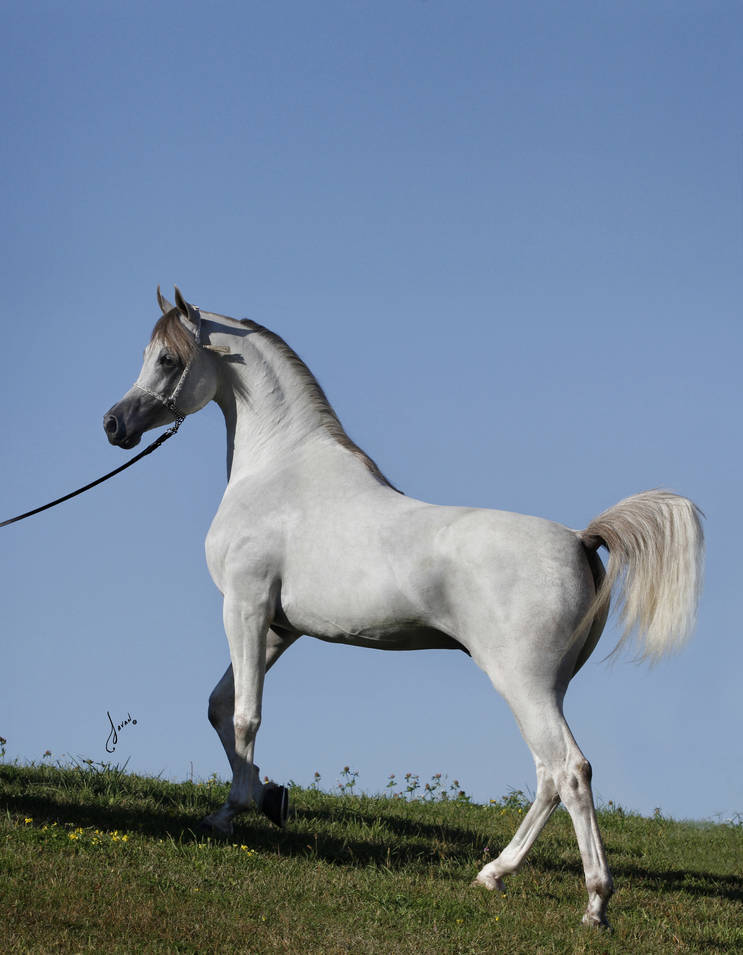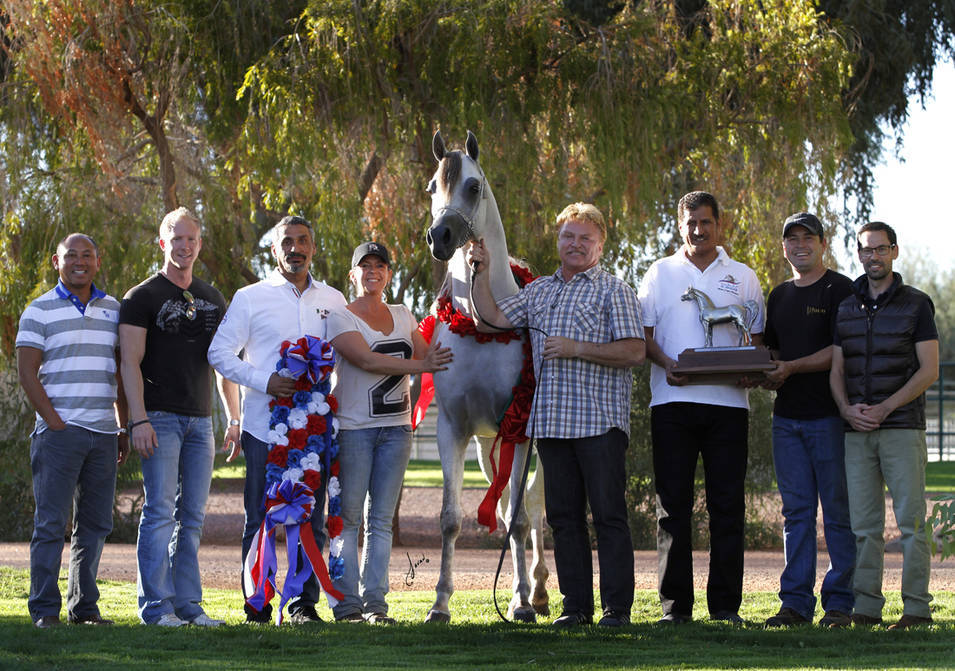 *Hariry Al Shaqab
(Marwan Al Shaqab x White Silkk)
Unanimous National Champion Junior Colt
National Champion Arabian 3 Year Old Colt
Presented by David Boggs for Al Shaqab, Member of the Qatar Foundation
---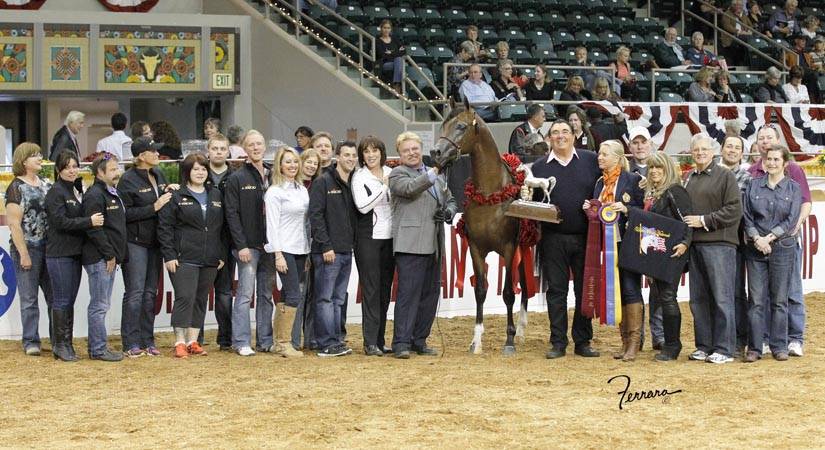 Sultan ORA
(Vegas DPA x Raherra)
National Champion Arabian 2 Year Old Colt
Top Ten Arabian Junior Colts 3 & Under
Presented by David Boggs for Haras Los Palmares, Uruguay
---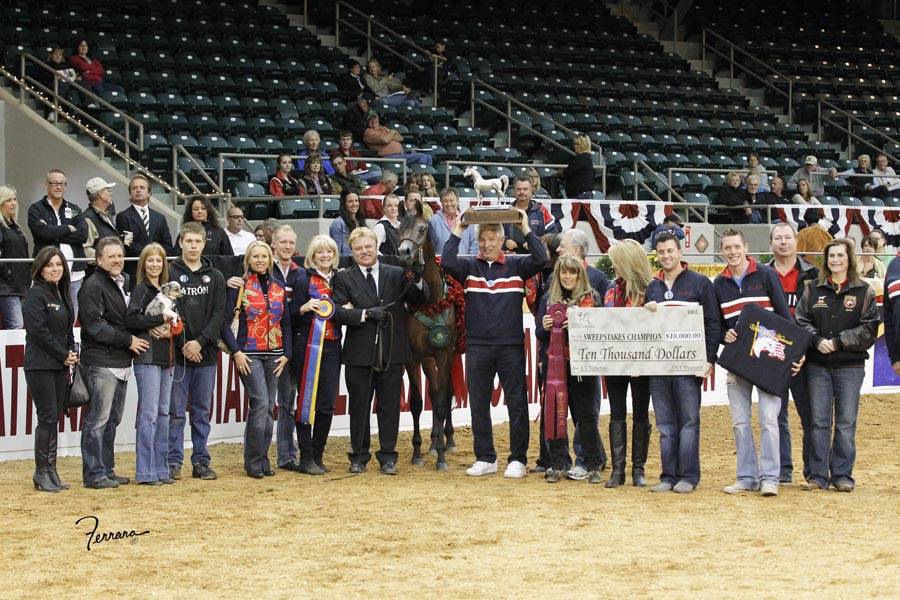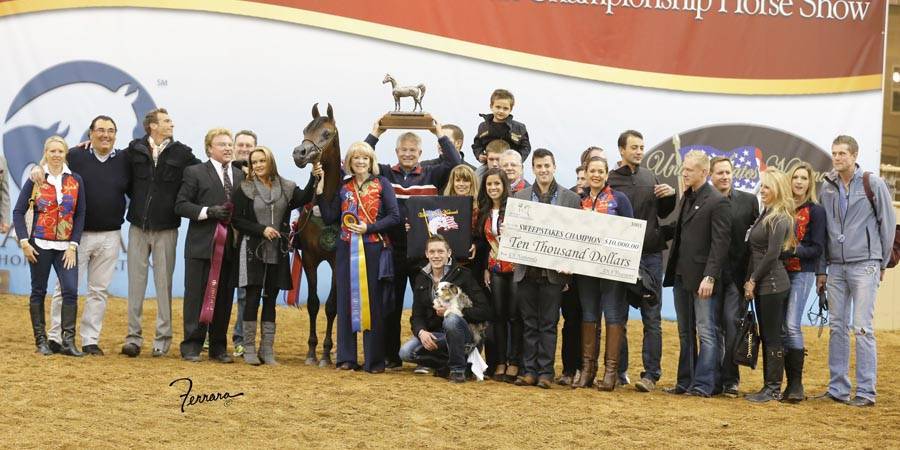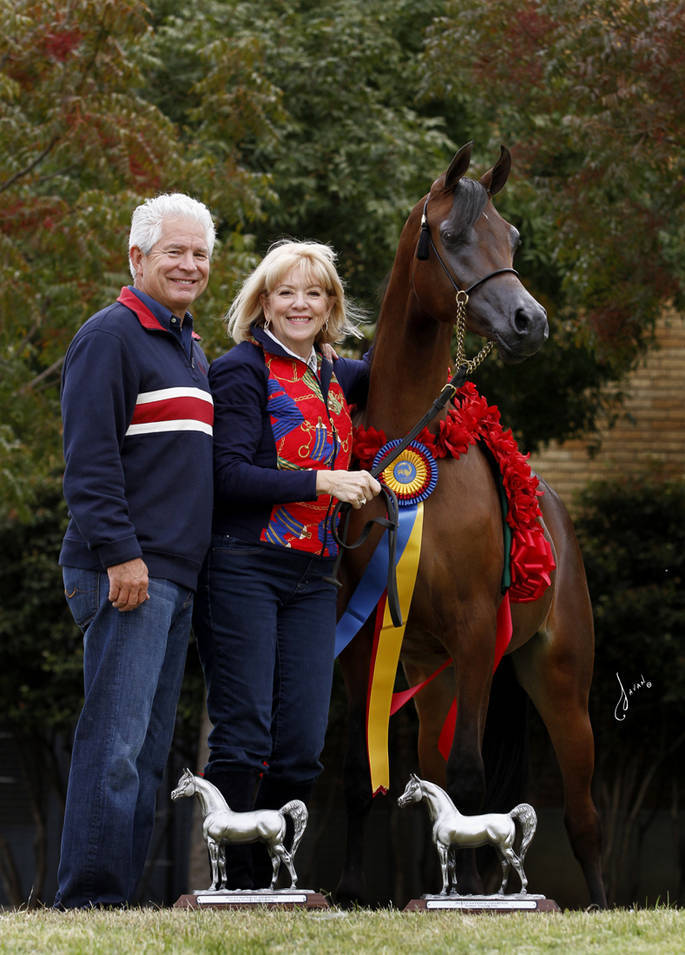 Donna Molta Bella SRA
(DA Valentino x RD Fabreanna)
National Champion Arabian Junior Filly
National Champion Arabian Yearling Filly
Presented by David Boggs for Stone Ridge Arabians
---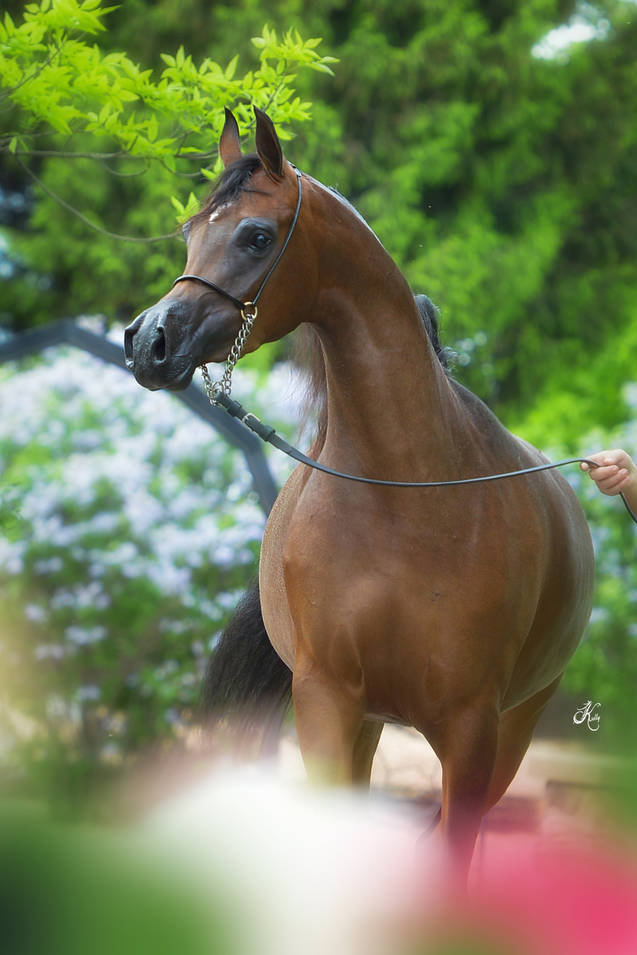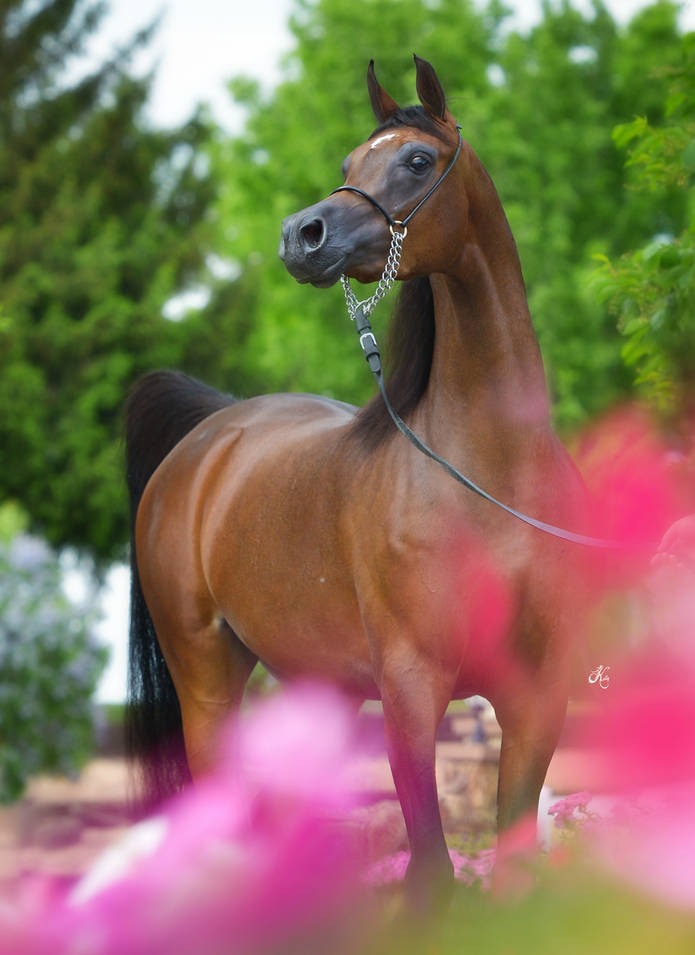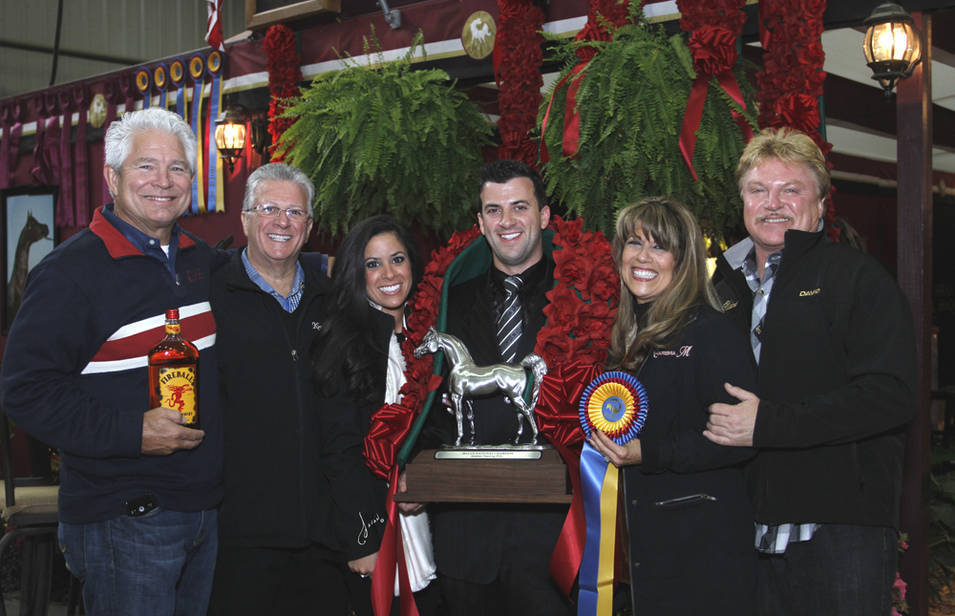 Kharisma M
(DA Valentino x Kharmel BR)
National Champion Arabian Futurity Filly
Presented by David Boggs for Marino Arabians
National Champion Arabian Mare AAOTH presented by Anthony C Marino JR
---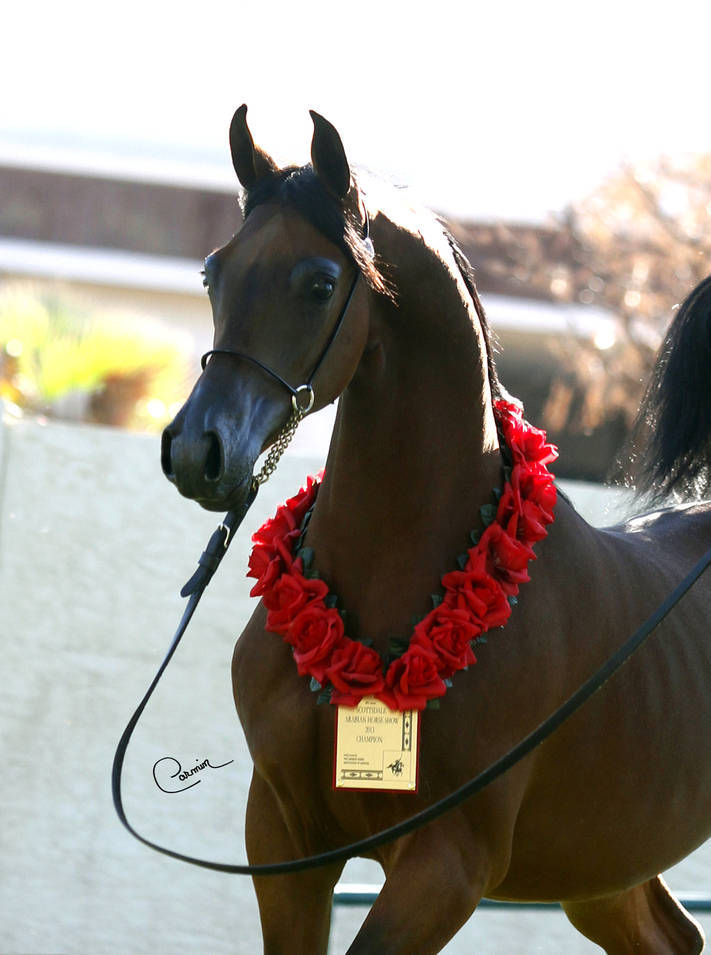 The Big Bopper ORA
(Vitorio TO x She Be Adiva KBS)
National Champion HA Yearling Gelding
Reserve National Champion HA Junior Geldings
Presented by Alcides Rodrigues for Oak Ridge Arabians
---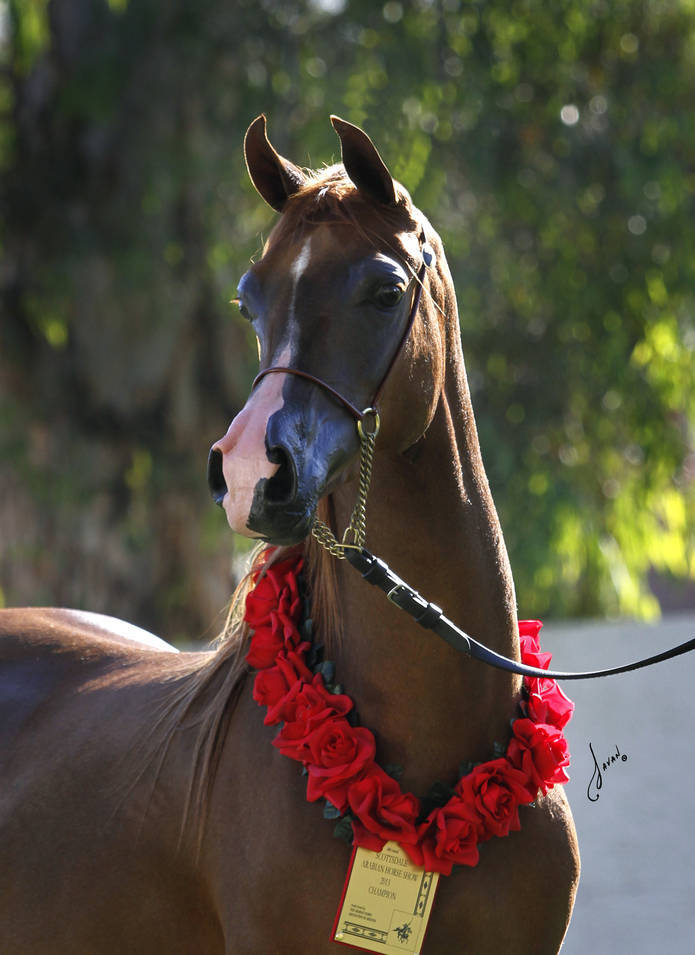 The Godfather ORA
(Vitorio TO x SH Sebella)
National Champion HA 2 Year Old Gelding
Top Ten HA Junior Geldings
Presented by Dagmar Gordiano for Richard and Justine Goodrow
---




Beni TG
(DA Valentino x Rohara Mademoiselle)
National Champion HA 2 Year Old Filly
Reserve National Champion HA Junior Fillies
Presented by Rinaldo Longuini for Todd and Glena Weegens
---

Shes Still Jammin ORA
(Monogramm JD x She Be Adiva KBS)
Unanimous National Champion HA Junior Fillies
National Champion HA 3 Year Old Filly
National Champion HA Futurity Filly
Presented by Dagmar Gordiano for Amanda Fraser & Royal Arabians
---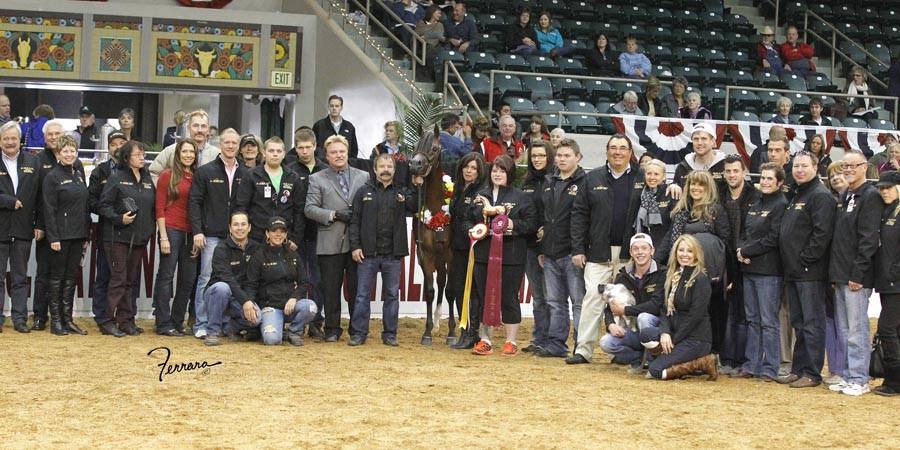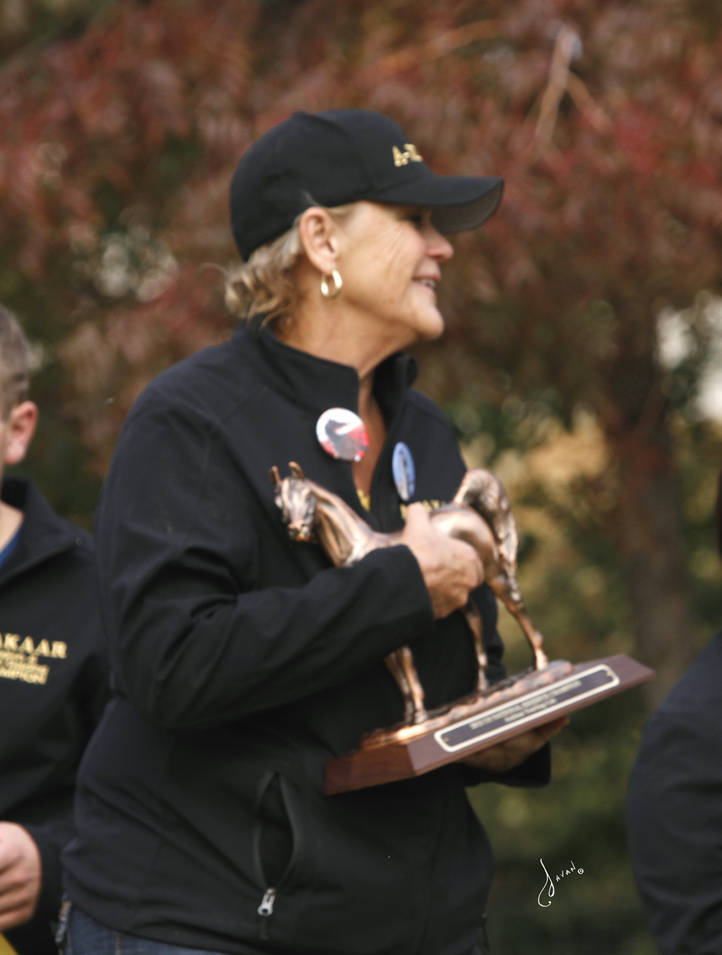 A Jericho
(A Jakarta x Destiny VF)
Reserve National Champion Arabian Yearling Colts
Presented by David Boggs for Norma-Jean Abel
---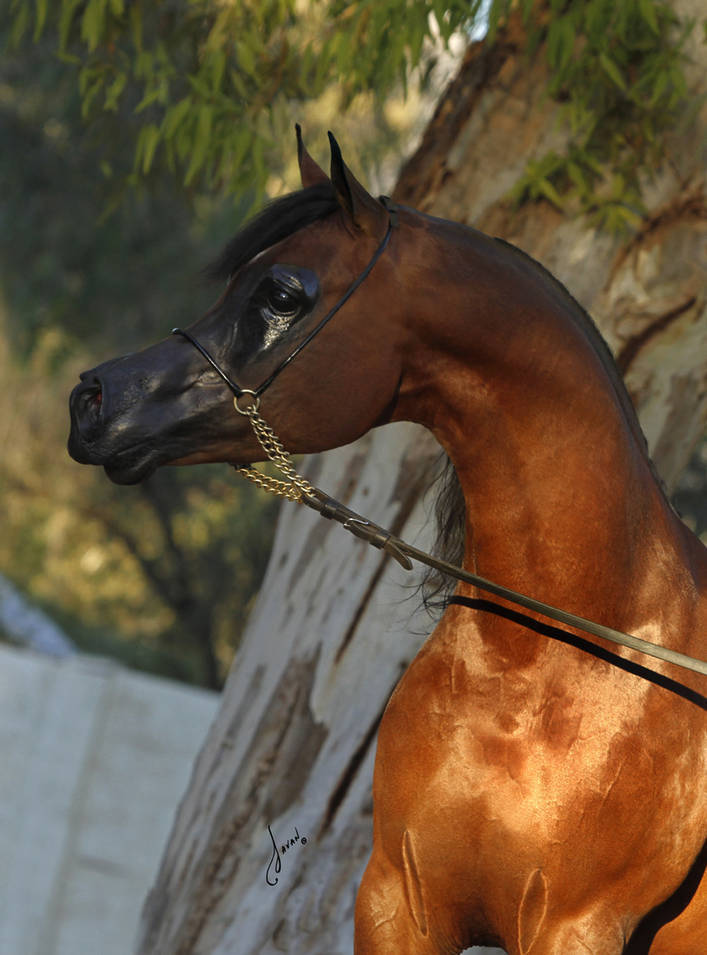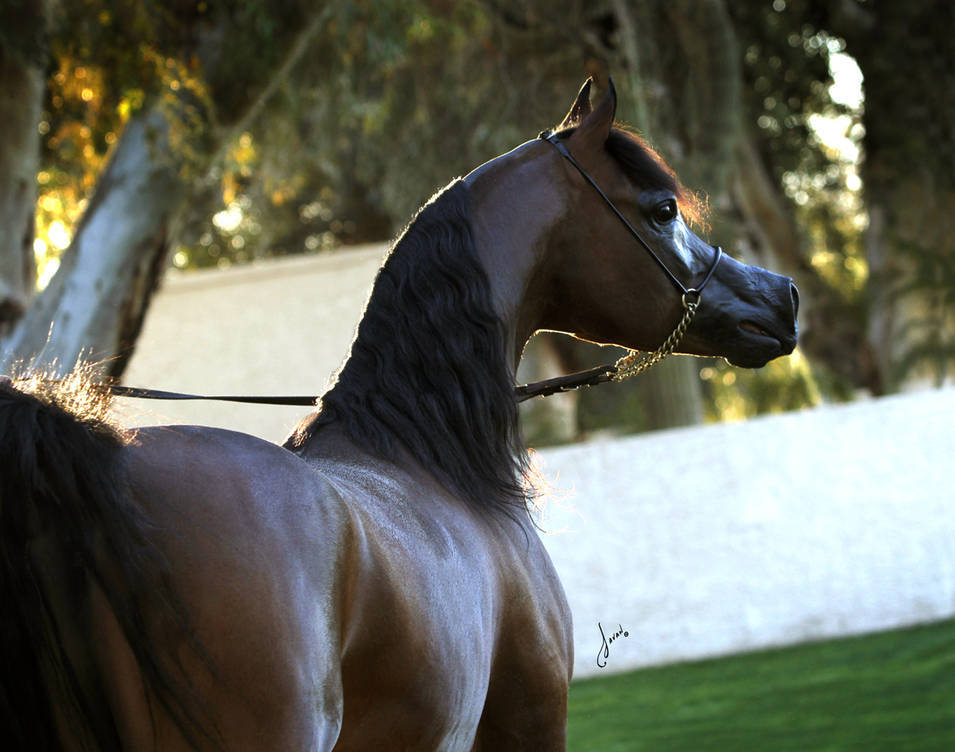 Vegas DPA
(EF Kingston x Angelina DPA)
Reserve National Champion Arabian Stallions 6 – 7 Year Old
Presented by Dagmar Gordiano for Al Saqran Stud, Dubai UAE
---

LLC Fasario
(Aria Impresario x RD Fabreanna)
Top Ten Arabian Futurity Colts
Presented by David Boggs for Fazenda Floresta
---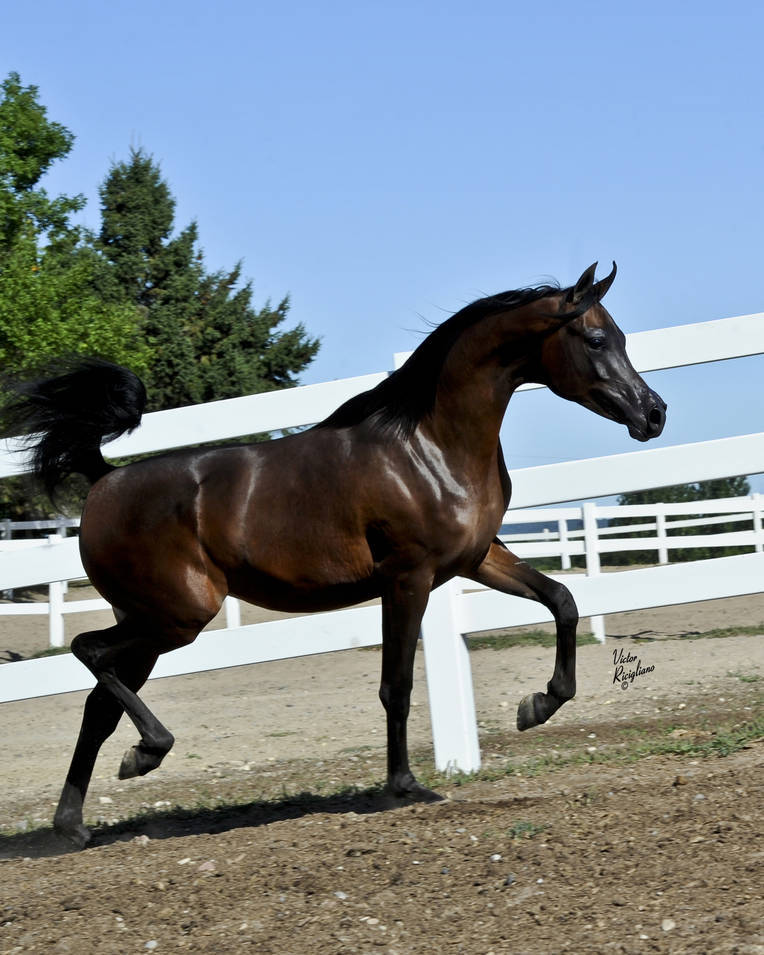 Bandit SRA
(DA Valentino x LL Albufera)
Top Ten Arabian Futurity Colts
Presented by Rinaldo Longuini for Stone Ridge Arabians
---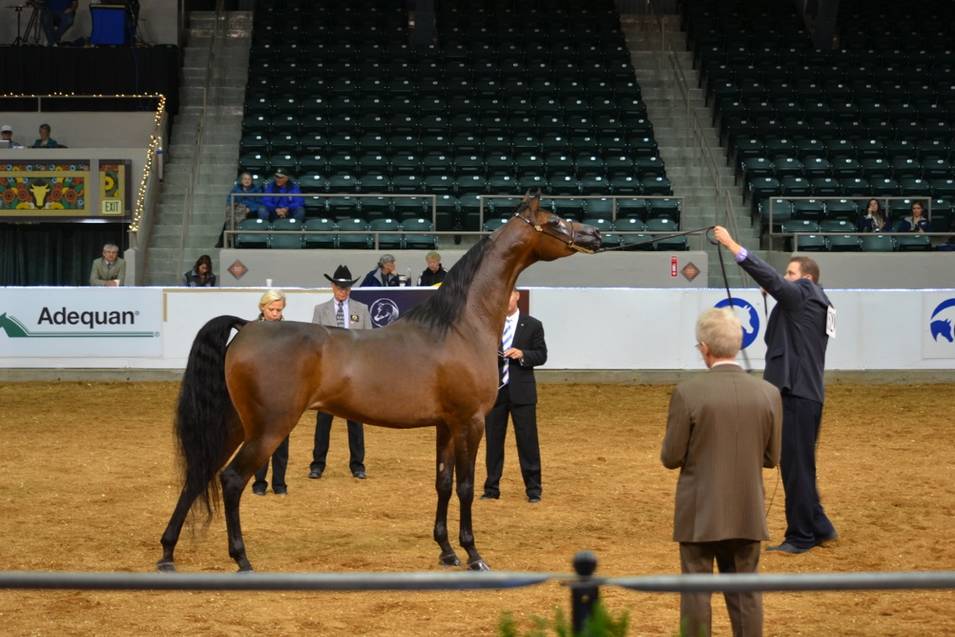 TCR Exotica
(Versace x TCR Shes Got Leggz)
Reserve National Champion HA Stock/Hunter Senior Mare 4 & Over
National Champion HA Stock Hunter Mare 4 – 5
Presented by Pat McGinnis
---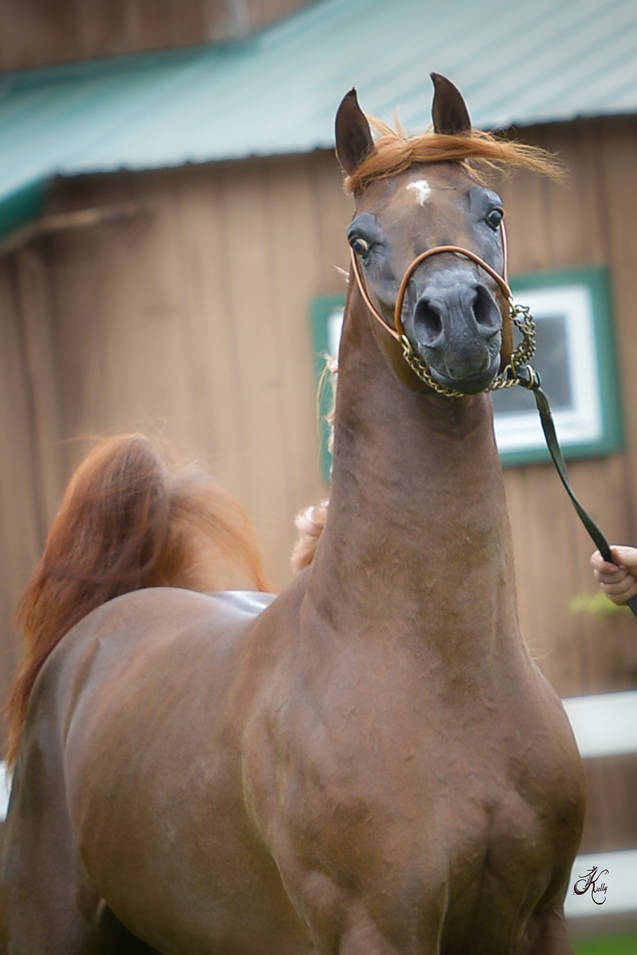 Mi Grand Valentino
(DA Valentino x Mi Grand Lady)
Top Ten Arabian Futurity Colts
Presented by Alcides Rodrigues for Midwest Station II and Grand Arabians
---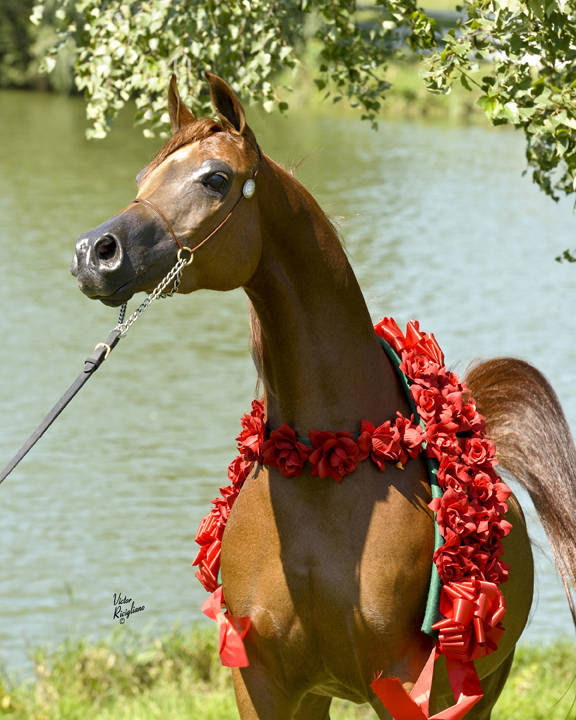 DC Magnum Storm
(Magnum Psyche x Rohara Eclipse)
Top Ten Arabian Geldings 8 & over
Presented by Dagmar Gordiano for Richard and Justine Goodrow
---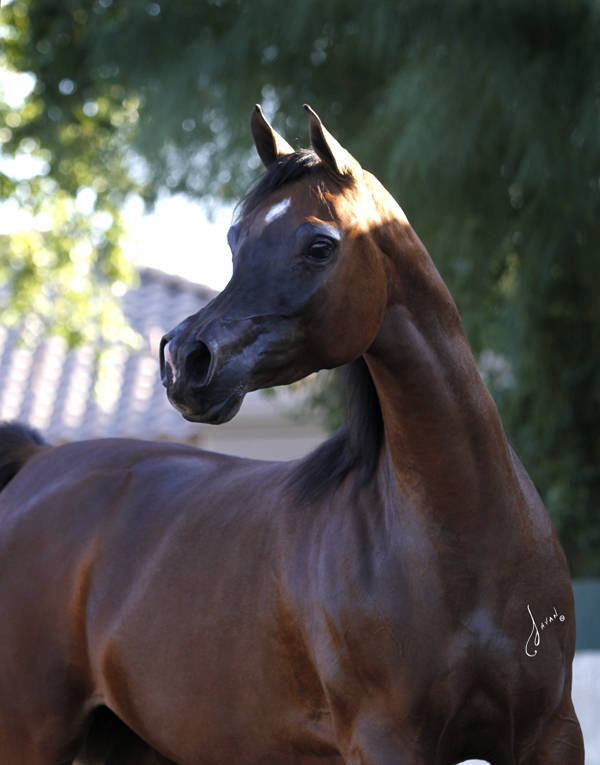 Seraphina ER
(Bey Jullyen x Pretty Trickey)
Top Ten Arabian Mare Breeding AAOTH presented by Pam Bauerlein for Halbrook Arabians
---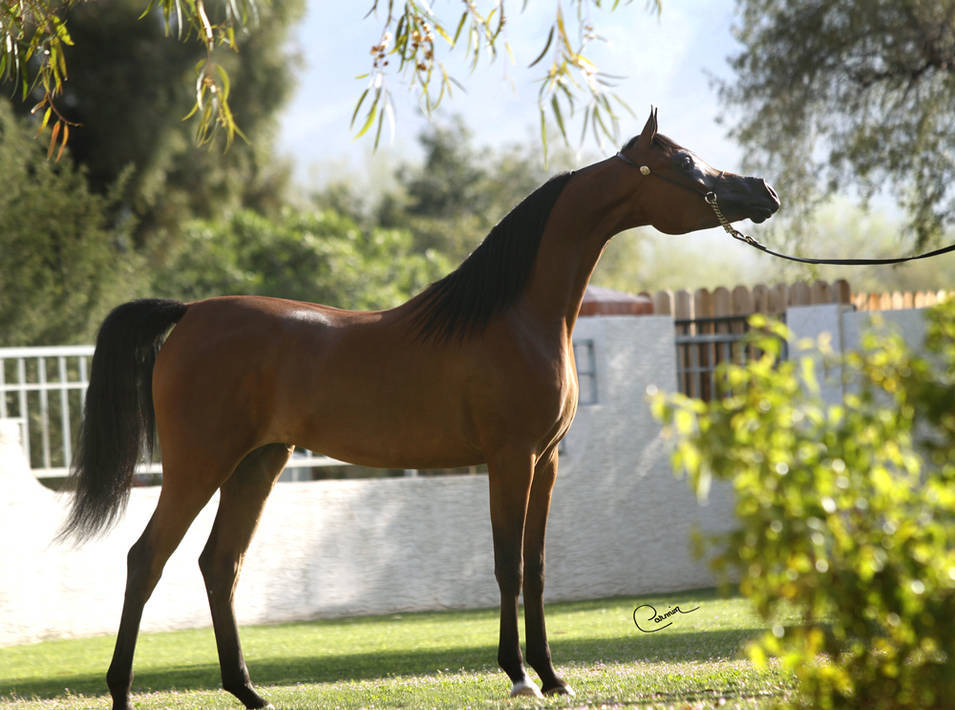 Visionetta PCF
(PCF Vision x Majoretta)
Top Ten Arabian 2 Year Old Filly Presented by Rinaldo Longuini for Haras la Catalina
---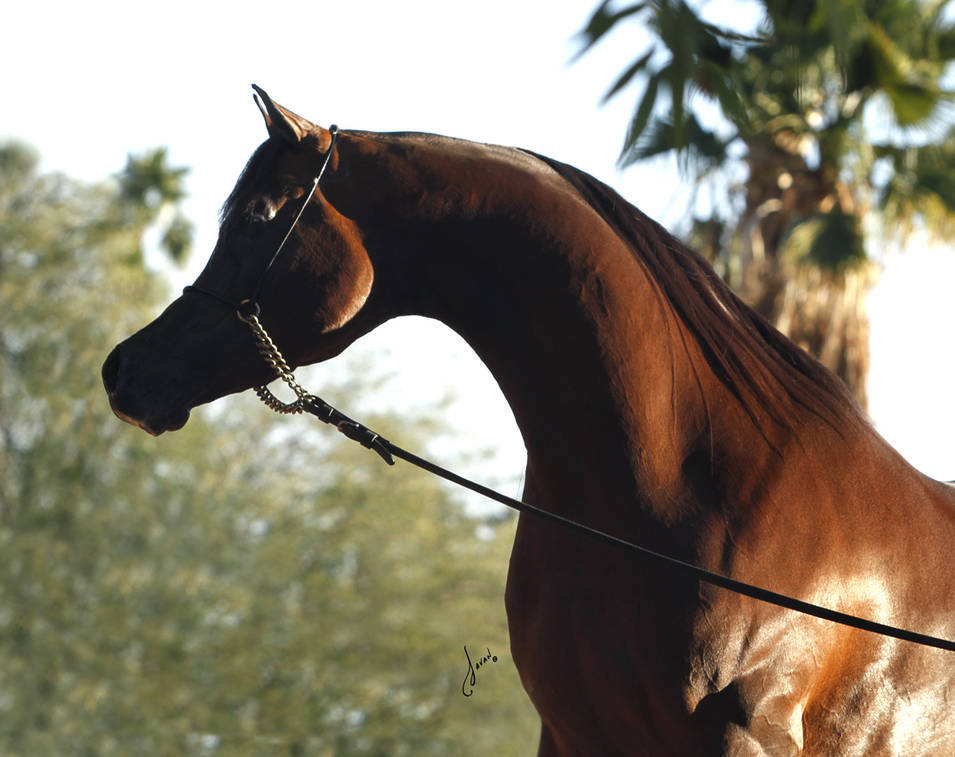 Victorious LD
(DA Valentino x Queen Adiamonds)
Top Ten Arabian 4 – 5 Year Old Stallions
Presented by Rinaldo Longuini for Les and Diane Van Dyke
---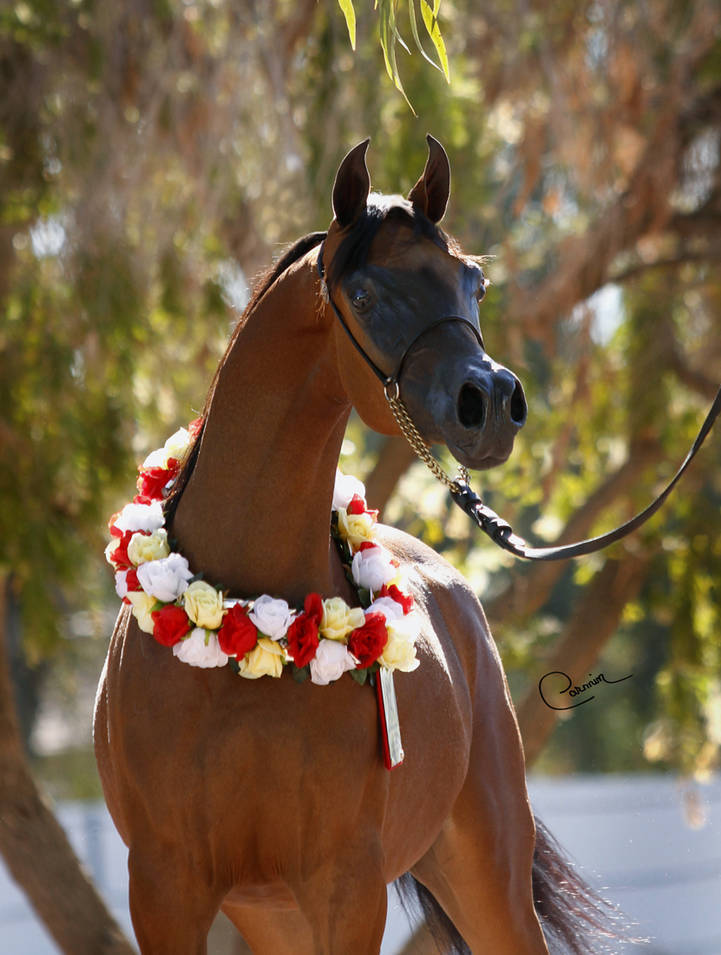 Chantilly Lace ORA
(Vitorio TO x Raherra)
Top Ten Arabian Yearling Filly Presented by Alcides Rodrigues for Oak Ridge Arabians
---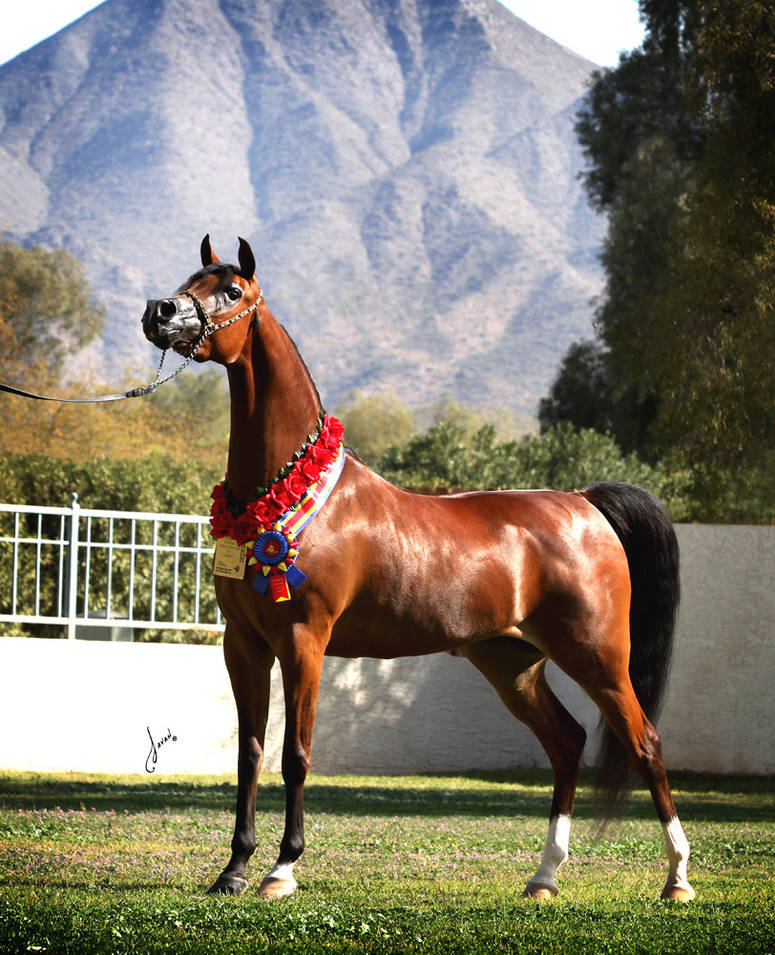 JJ La Baronesa
(Magnum Psyche x NV Angelica)
Top Ten Arabian Mares 4 – 5 Year old Presented by David Boggs for Haras Mayed
---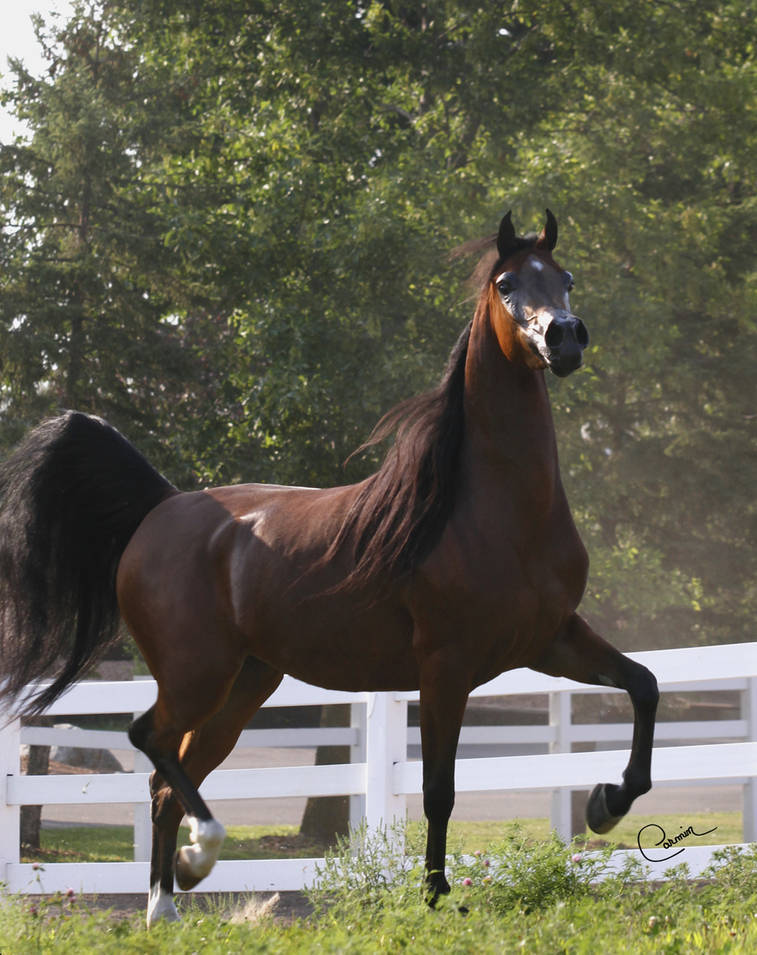 Festywa ALSA
(FA El Shawan x Festyna SA)
Top Ten Arabian Mares 4 -5 Year Old Presented by Dagmar Gordiano for Franco & Fabiana Vara